Your Partner in Success
Your Partner in Success


Investor confidence in North Queensland is High.
Investor confidence in North Queensland is High.




More Resort for your Dollar
More Resort for your Dollar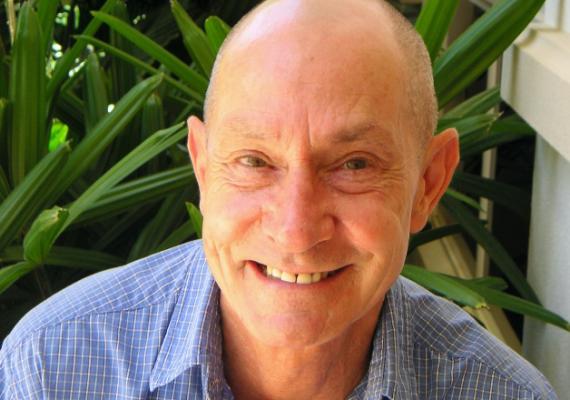 Email:
calvin@cbmr.com.au; info@cairnsbeaches.com
With almost 23 years industry experience, Calvin has enjoyed exceptional success in sales and establishing client loyalty, since entering this vibrant industry in 2003.
Previous to this, he and his partner Helen operated management rights businesses in Port Douglas, Palm Cove and Cairns, buying their first management rights business in 1995.
As a fully licensed real estate agent, Calvin fully supports the industry and recognises the professional support of REIQ and ARAMA.  He uses his industry experience to assist newcomers and offers his clients pre and post purchase support. His many clients value his professional, mature, industry judgement.
TESTIMONIALS:
Alex and Eloise Barker-Re, Managers  - City View Villas & Majestic Palms - 9th October, 2017
"We have had the pleasure of doing business with Calvin for 15 years now both in a selling and buying capacity. Calvin has sold us in and out of several management rights and he is simply an expert at what he does. Negotiations and contractual matters are always handled professionally and quickly.
We wish Calvin all the best with his new business and am sure Calvin Bailey Management Rights will lead the way in FNQ in our industry."
Blair Shillington - Sales and Marketing Manager - Honeycombes Property Group  10 October 2017
Re: Calvin Bailey Management Rights
To Whom It May Concern,
"We have known and had the pleasure of dealing with Calvin Bailey, formerly Property Pacific, over the last 10 years. Calvin has been directly involved in facilitating the sale of Management Rights across a number of our Queensland developments.
Calvin has proven to be professional, courteous, and trustworthy and has treated all matters with the utmost of confidence. Calvin's longevity in the industry can be gauged by his wealth of knowledge, connections and client database. Calvin has always displayed a willingness to help and provide support whenever required. 
We have every confidence in recommending Calvin Bailey and we look forward to working closely with Calvin on our upcoming portfolio of projects in the future."
Robert Hamood Manager - Le Cher Du Monde  10 October 2017
"I have known Calvin Bailey for some 10 years, firstly from the initial phone calls & emails to then culminating in meeting he & his lovely wife Helen on my arrival in TNQ in search of Management Rights.  Calvin is very well known & respected in this area & specialises in the sales of Management Rights / Resorts  both here in Queensland & indeed around Australia, initially with Property Pacific until recently progressing out on his own as Calvin Bailey Management Rights.  He is enthusiastic, professional & very experienced in all facets of Management Rights sales as can be witnessed by his sales to both new arrivals to this industry & return managers in search of that perfect complex.  I am proud to be associated with Calvin, both on a professional level & most importantly to classifying both he & his lovely wife Helen as solid friends."
Mark Adams Managing Director - Northern Management Group
"Northern Management Group has been associated with Calvin Bailey for many years.  His professionalism and experience in the industry has been a driving force in achieving results for our company. Congratulations on your new venture Calvin, we are confident you will continue to succeed."